You may remember our last blog post where we provided a step-by-step tutorial on how to use Owens Corning Roof Visualizer Tools. You can read about it here: https://seabergconstruction.com/shingle-visualizer-tools-by-owens-corning/
Mastic offers a similar tool for siding products. Let's dive in a little deeper to see how this one can work to your advantage when choosing siding for your home.
Design Using A Sample Home:
The Home Design Visualizer by Mastic is a powerful tool to bring your ideas to life before committing to a vinyl siding style and color. You can start by choosing a home most like yours by clicking on the "START DESIGNING" button.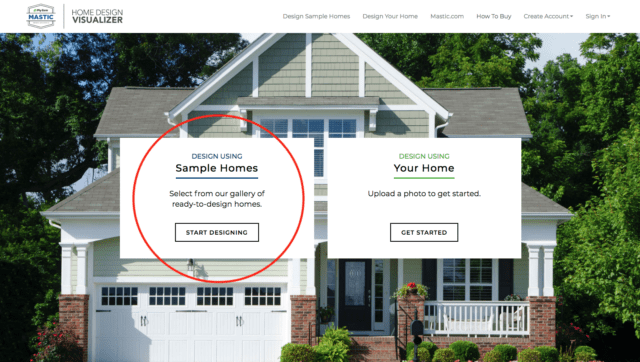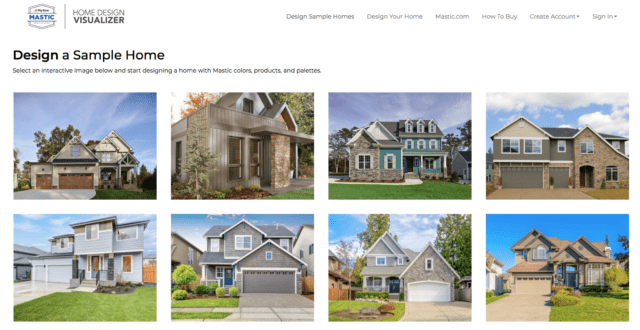 You'll be brought to a page with 12 stock image houses to choose from. Once you've selected the house most like yours, you can play with exclusive designer inspired palettes. Mastic has done the heavy lifting for you already, however, you still have the option to swap out colors and styles, if you would like.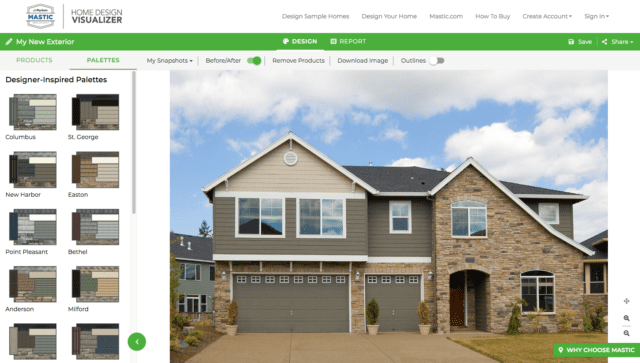 Once you choose a house, this is the page you'll see.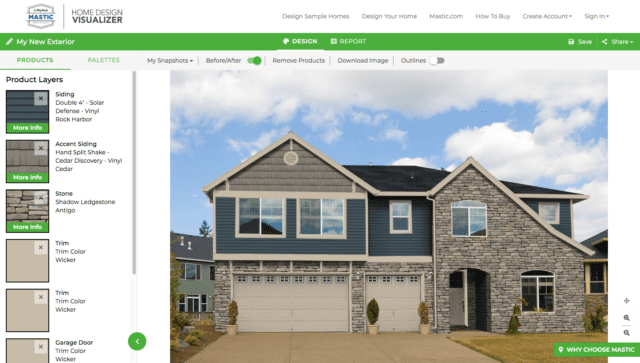 The above screenshot shows the "Forestville" color palette. Along the left panel, you'll see each product name and color with the opportunity to learn more about the featured products. Mouse over the products in the left panel to highlight where the product is shown on the image for easy reference.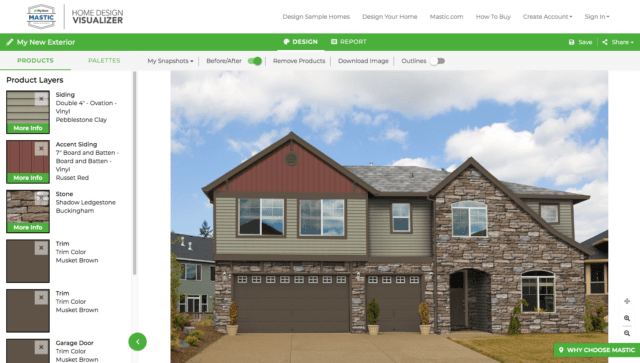 The above screenshot shows the same house with the "Fern" palette which gives the house a completely different and new look.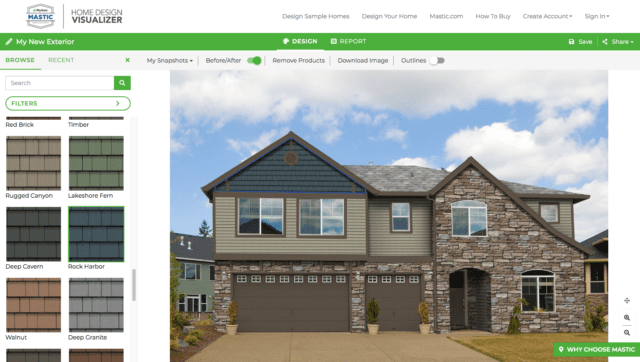 If red isn't the color for you, try on blue or any other color or style! The options are truly endless.
This tool allows you to save your project, take snapshots of your project variations, toggle before and after results and download images for future reference.
---
Design Using Your Home:
If you find there isn't an option for a stock image that closely matches your home, upload a picture of your own house. You'll start on the same page as before but this time click "GET STARTED".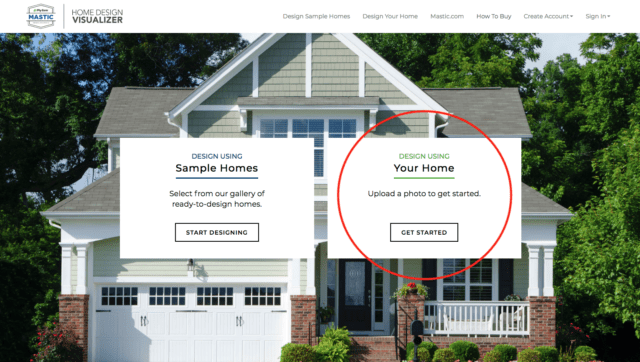 Once here, you'll find two options. Click "START UPLOAD" to upload the image of your home. The image of your house should be clear, straight on and without obstruction.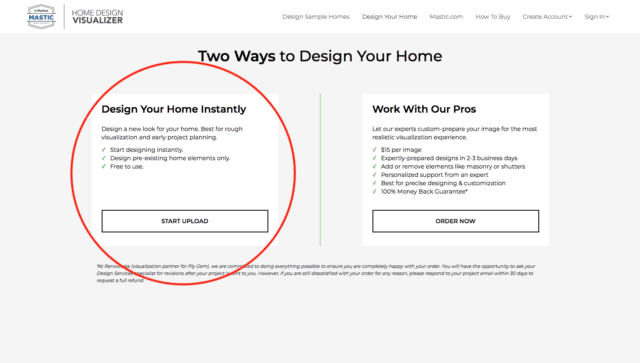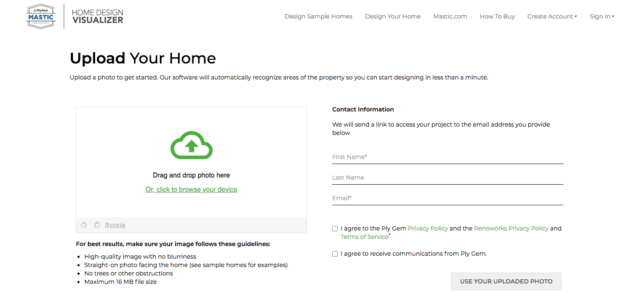 Fill out your name and email address. You'll receive a link to your project by email shortly after upload.
The link will bring you here with your own house shown in the Home Design Visualizer.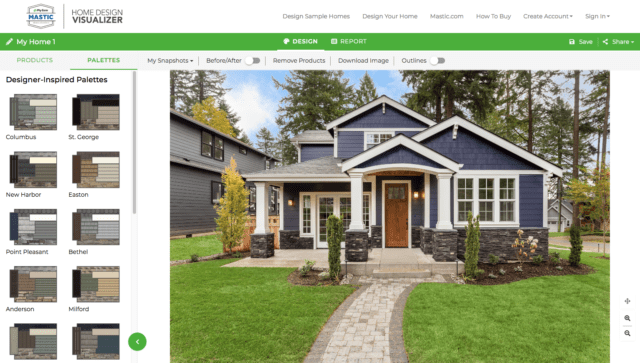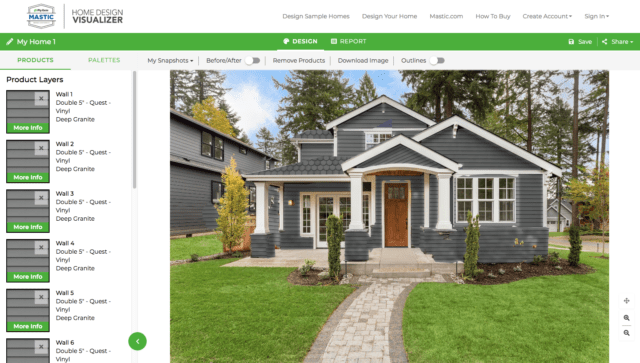 As you can see above, the boundaries are not perfectly outlined but it's close enough to determine if you like the color and style of the products used. You can select different areas by clicking on them. Once the detected area is highlighted with a blue outline, choose another product and/or color to modify the look.
---
Work With the Pros:
The third and final option is to work with Mastic Pros. For $15 per image and a few business days later, they can mockup what you're looking for. In the grand scheme of things, $15 isn't a bad price when you're thinking about siding your entire house.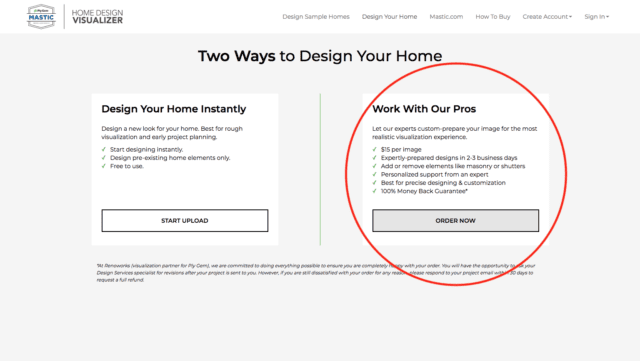 Play with the Home Design Visualizer tool on Mastic's website: https://plygem.renoworks.com/
---
To read more of Seaberg Construction's blog, visit: https://seabergconstruction.com/home-owners-information-center/
Follow us on Facebook for our current projects, updates and promotions: www.facebook.com/seabergconstruction
And Instagram! www.instagram.com/seabergconstruction