Vinyl siding is an investment in your home's future and value for years to come.
1.) Do I ever have to paint vinyl siding?
No, vinyl siding is composed of a dyed polyvinyl chloride (PVC) which won't chip, peel or blister the way painted wood siding could. Vinyl siding is virtually maintenance free. You can rinse your home with a regular garden hose to free up any debris or use a mild detergent and a soft bristled brush to gently scrub areas as necessary.
2.) Does vinyl siding ever fade?
Weather and the environment can certainly affect the color of vinyl siding but it will take some time. Typically, darker colors will tend to fade more noticeably over lighter shades. Something to keep in mind when choosing a color.
3.) What color vinyl should I choose?
The overall trend we've seen in the past couple of years is shades of blues and grays. Something you might want to consider when choosing a color is how the rest of your neighborhood looks. Will your house be an eyesore if you choose a color outside of the look and feel of your neighborhood? When making the investment in vinyl siding, it's important to take into account the resale value of your home. Think of what appeals to you and possible future homeowners of your home and in your neighborhood.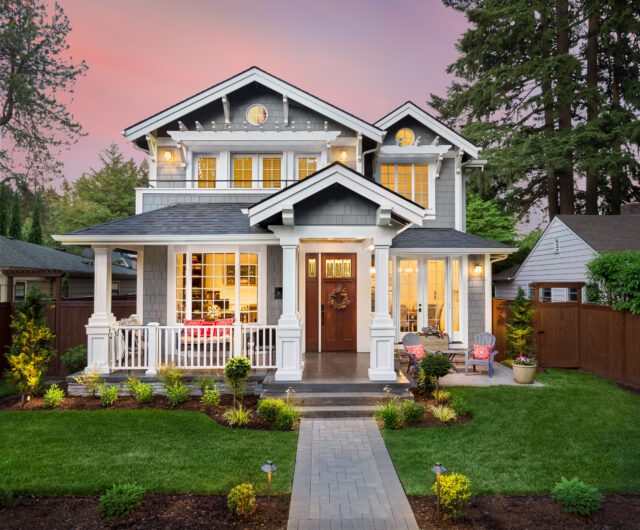 4.) What color will the trim be on my house?
The color of the trim comes down to your preference. White trim is available to add dimension, detail and to accent the structural lines of your home. Alternatively, trim to match your vinyl siding is an option. Generally, if there are multiple corner angle lines in many directions, it may look better to choose a color matched to your vinyl siding to give a seamless, streamlined look.
5.) What if I don't like the look of traditional vinyl siding?
Nowadays, the options are endless. Manufacturers offer vinyl siding that mimics the look of cedar shingles, but without the high maintenance. Unless someone is up close and personal with the vinyl siding, no one is going to be the wiser. By choosing vinyl siding instead of wood, it eliminates the worry of rot and termites.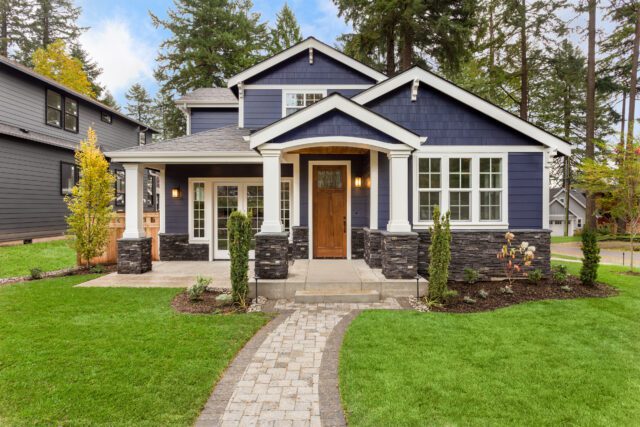 6.) Does vinyl siding come with a warranty?
Yes, any reputable vinyl siding brand will include a product warranty. The length of the warranty and what it covers may vary from brand to brand. Seaberg Construction offers top of the line brands including Norandex, Mastic and Certainteed to name a few. In addition to a manufacturers' product warranty, we automatically extend a 5 year workmanship warranty at no additional cost to you. This warranty states that if anything fails within the warranty period due to the installation, we will fix it without any additional costs incurred.
7.) How much will it cost?
Since every home is unique and there are so many options to choose from, there is no way to accurately answer this question in a broad sense. It's important to set up an appointment with us so we can access your home in the most accurate way possible. Upon our first meeting, we will take pictures and measurements to be able to generate a fair and honest estimate. Seaberg Construction has partnered with Service Finance Company, LLC. to offer a one-stop shop solution for our homeowners. We believe that money shouldn't get in the way of home improvements.
8.) How do I choose a contractor?
Choosing a contractor can be a daunting task. It's important to do your research and due diligence before committing to a contractor. An online presence is something to look for because you can easily see a company's reputation in just a few minutes. Are they listed on Google? What do their real customers say about them in their Google reviews? Do they have their own website with past projects images? Chances are a contractor with a solid reputation online will serve you better in the long run because you can rely on the fact that they won't disappear if there's a problem down the line and you have to call upon your warranty. Peace of mind is everything when choosing the contractor that best suits your needs.
To contact us for your free, no obligation vinyl siding estimate, click here!
To read more of Frequently Asked Questions on Seaberg Construction's blog, click here!