Owens Corning's TruDefinition Duration Designer shingles in Bourbon holds up to its luxurious, sultry, rich name. With hues of gold, caramel, blues, grays and coffee brown, you'll be sure to find accent colors to complete the look.
Bourbon Designer Shingles with Taupes and Grays
This color palette plays to the cooler tones found in these shingles while letting the warm tones still shine. Leaving your palette neutral allows your landscaping and other details to be more daring in color or style. Another benefit to a neutral palette is it often has a calming, more tranquil effect.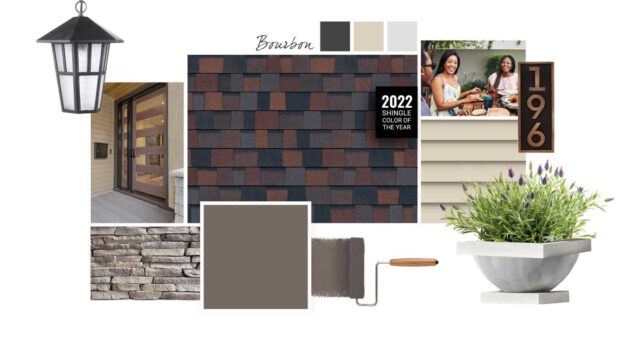 ---
Bourbon Designer Shingles with Coral, Gold and Muted Teal
This palette proves sometimes bold goes well with bold and it's not too much. Successfully offering a playfulness yet sophistication to your home. You'll be sure to be the statement on the block in the best way possible. Loving the Mediterranean vibes here.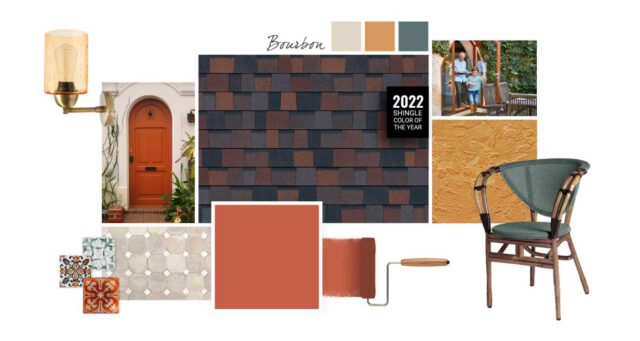 ---
Bourbon Designer Shingles with Navy Blue, Coffee and Granite
Crisp and clean with rich, navy blue playing off white trim while bringing out the blues and grays of the shingles is sure to please. One word comes to mind when looking at this design inspiration: comfort. How soothing, comfortable yet polished is this look?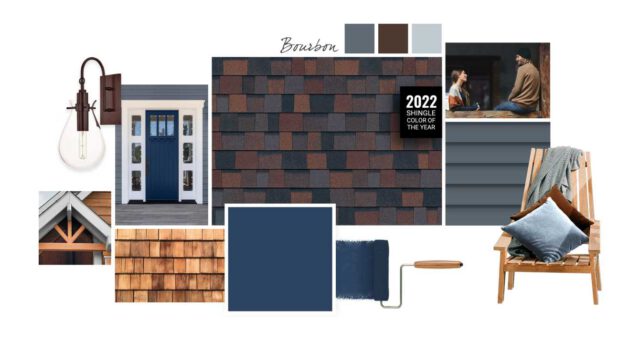 ---
The draw to Owens Corning TruDefiniton Duration Designer series is the intense variation in shingle colors. In one roof, you can have upwards of six different shades of colors. This allows a multitude of options for accent colors and versatility even when you change your mind. Accents tend to be a fairly budget friendly change.

The great thing about Owens Corning is the focus they spend on design ideas and palettes. You don't have to be a designer to take full advantage of their design tips and ideas. For more inspiration, visit here: https://www.owenscorning.com/en-us/roofing/design-inspire
---
To see Owens Corning TruDefiniton Duration shingles on your own house, upload a picture here: https://www.owenscorning.com/en-us/roofing/roof-visualizer?src=rfg
To learn more about Owens Corning TruDefiniton Duration Designer shingle color of the year, visit: http://shinglecoloroftheyear.com/
To read more of Seaberg Construction's blog, visit: https://seabergconstruction.com/home-owners-information-center/
For our current projects and updates, follow us on Facebook: www.facebook.com/seabergconstruction
And Instagram! www.instagram.com/seabergconstruction