As another year comes to a close, we like to reflect upon the impact we have on our Rhode Island community. Have we done enough? Could we have done more? How can we do more? Over the last several years, our company has grown which gives us the opportunity and honor to give back to our community. Co-owners, Jon and Adam are both born and raised Rhode Islanders and it brings no greater joy than to be able to contribute to making Rhode Island a better place for all. Here are some ways we do it:
Adoption Rhode Island
For the last three holiday seasons, we've teamed up with Adoption RI to fulfill holiday wish lists for children and young adults in the foster care system across Rhode Island. Adoption RI is a non-profit organization located in Providence, Rhode Island with a mission "to create safety, belonging and permanency for adopted and foster children, vulnerable youth, and families through compassionate services, advocacy, and education". These individuals lives are often challenging and if Seaberg Construction can brighten someone's holiday season, even slightly, we're happy to be a small part of it.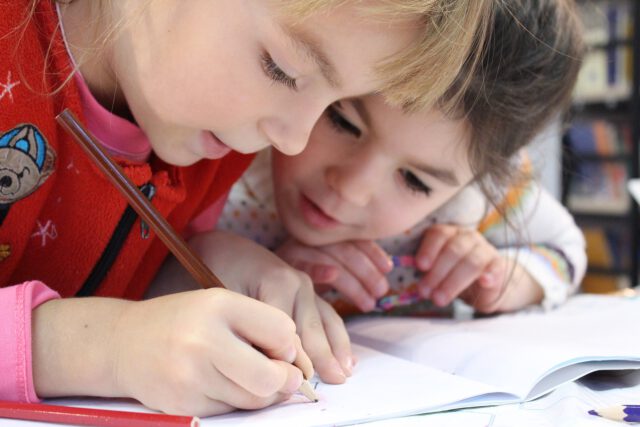 The real heroes are the kind-hearted Adoption RI staff and selfless volunteers. It takes a special group of people to do what they do every single day of the year. Offering support to children and young adults in any aspect can be difficult and it's a job that often goes unrecognized.
We delivered a truck load of gifts with everything from baby dolls to laptops this year. We were met with 10-12 volunteers ready to cheerfully help us unload every last gift. Each volunteer profusely thanked us for our contribution but really we should be thanking them for investing their time, generosity and selflessness into building the futures of these kids and young adults.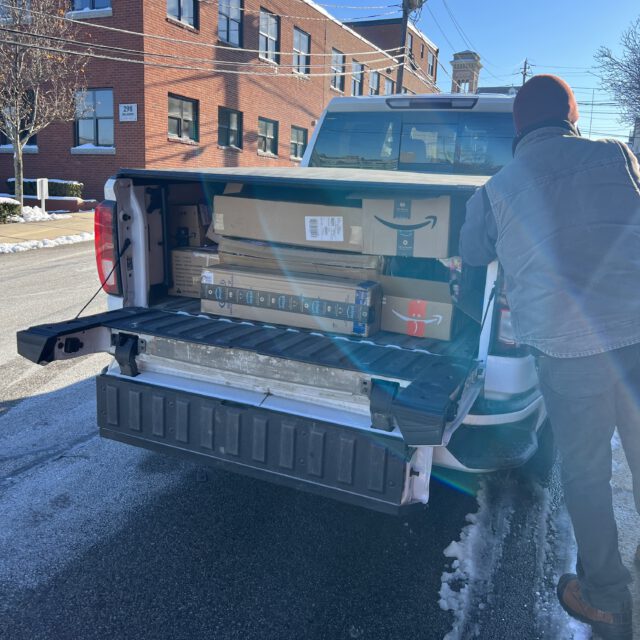 If you would like to get involved in Adoption Rhode Island's holiday drive, please reach out to Bernie Hicks. Bernie is the Special Projects Coordinator for Adoption RI and she'd be happy to assist you. Bernie's direct phone line is 401-865-6000 x304 and her email address is bhicks@adoptionri.org.
To learn more about Adoption Rhode Island's organization, mission or to learn how to become a volunteer or foster parent, please visit: https://adoptionri.org/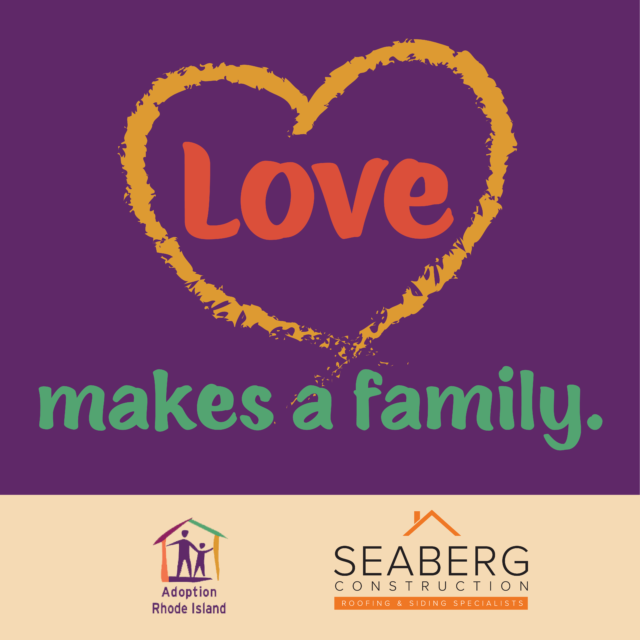 Rhode Island Community Food Bank
Did you know that one in three Rhode Island households lacks adequate food? That is a scary but very real statistic. When you hear such a jarring fact, it really hits home that these Rhode Islanders could unknowingly be your friends, neighbors, family members or even you one day!
When we get involved in our local Rhode Island community, we encourage others to as well. It's not only about contributing to a worthy cause as a company but spreading awareness in hopes others will lend a hand as well. We have found that kindness is contagious.
Seaberg Construction has run virtual food drives over the last two holiday seasons. You might ask, "what is a virtual food drive?". A virtual food drive is when monetary donations are accepted as opposed to physical canned or dry goods. While canned or dry goods are always helpful for this organization, a virtual food drive gives the Rhode Island Community Food Bank the freedom to choose what to fill the pantry with based on what needs to be replenished.
Seaberg Construction will match your donation!
Do you have a little extra to spare? It could literally be life saving. This year Seaberg Construction committed to matching donations dollar for dollar. This means if you give $20 bucks, so do we! We cannot do this alone and hope you will consider donating to our fellow Rhode Islanders.
If you would like to donate to Seaberg Construction's virtual food drive, please visit: https://www.justgiving.com/fundraising/seaberg-construction-inc1
To learn more about the Rhode Island Community Food Bank, please visit: https://rifoodbank.org/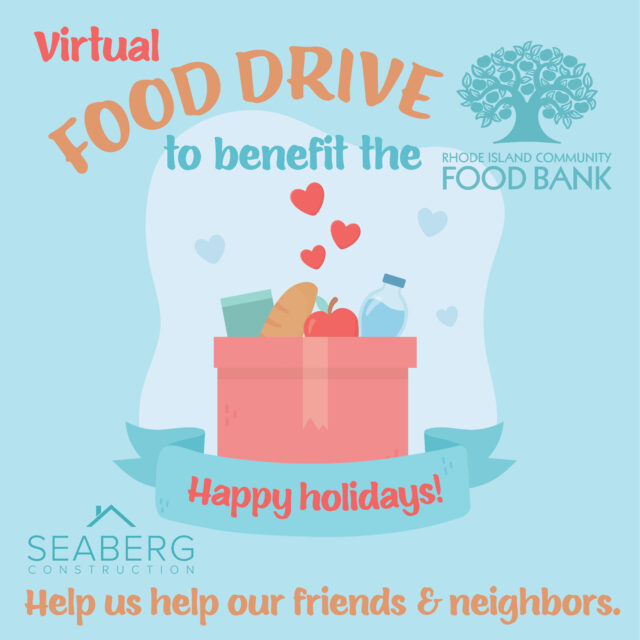 Adopt-A-Spot
In 2021, Seaberg Construction adopted a spot at the intersection of George Waterman Road and Putnam Pike in Johnston, Rhode Island. This adopt-a-spot program is organized by the Rhode Island Department of Transportation and it encourages local businesses to "adopt" a piece of state owned land to maintain. Our little island was once an eyesore with overgrown weeds and trash. Since then, we've installed our company sign and planted tons of bright flowers and shrubs. Whenever we're cleaning up the property, at least one driver yells out their window "thank you!". We're happy to do it for all to enjoy!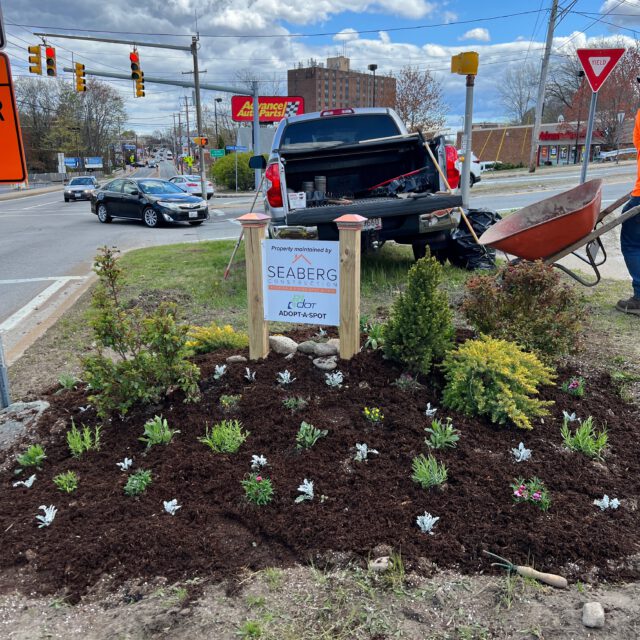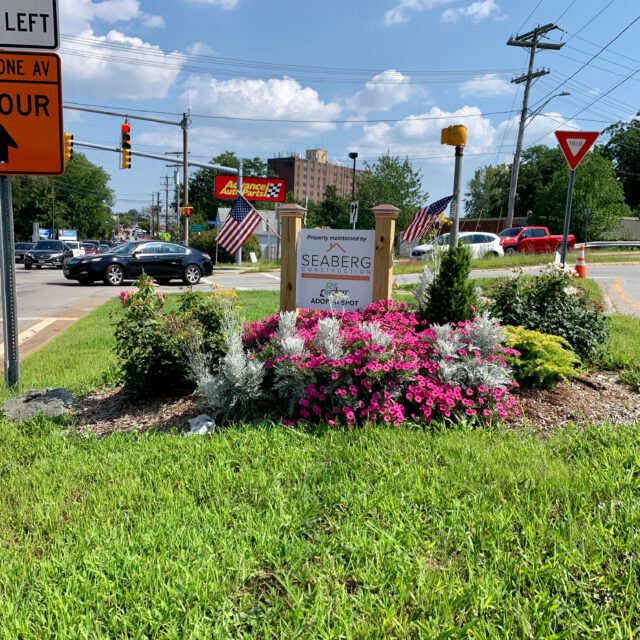 Do you run a Rhode Island based non-profit organization or know of one that could use our help?
Seaberg Construction is always looking for additional ways to help Rhode Island residents to thrive. Being able to give back to our community is truly the best part of our jobs. The stronger our company gets, the more we can give back to Rhode Island.
---
We want to show our local Rhode Island community that we're a reputable and caring team to work with. It isn't just about the bottom line. If you have any need for roofing or vinyl siding, we'd be glad to set up a consultation and provide a competitive estimate. To contact Seaberg Construction, please fill out this form on our website: https://seabergconstruction.com/about-us-roofing-company/contact-us/
---
To read our Google Reviews from homeowners like you, visit: https://tinyurl.com/kkxwhx8k
For our current projects, updates and more, follow us on Facebook: www.facebook.com/seabergconstruction
And Instagram! www.instagram.com/seabergconstruction
To contact us, please fill out this form on our website: https://seabergconstruction.com/about-us-roofing-company/contact-us/
To read more of Seaberg Construction's blog, visit: https://seabergconstruction.com/home-owners-information-center/