Congratulations! You've signed on the dotted line to have your roof replaced by Seaberg Construction. Now what? Now, you can leave the rest up to us. We'll handle it from here. Seaberg Construction has been part of the RI roofing community for over 15 years. With extensive experience under our belts, you can trust us to get the job done and done right!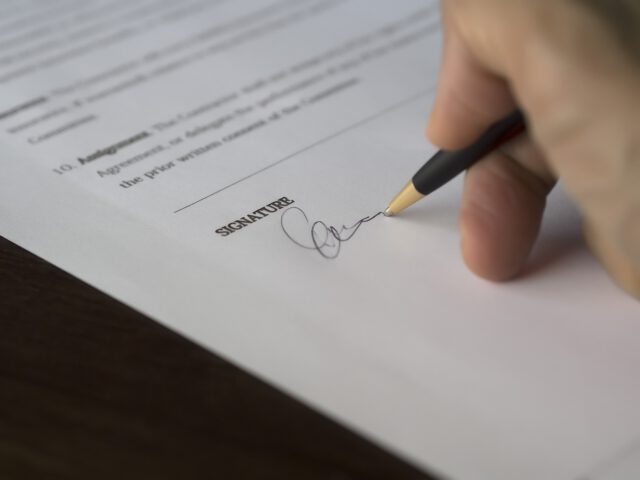 After you give us the go ahead to proceed with your roof replacement, we'll check the availability and lead time of the roofing materials with our supplier.
Once we know the lead time, we'll get your roof replacement scheduled. You will be notified via email with the date of the roof replacement. Typically, we fit your roof replacement in 1-2 weeks after you've approved the estimate, pending material availability. If we need to reschedule due to weather conditions or other factors, we will notify you ahead of time via email.
A question we are often asked is, "should I be home during my roof replacement?" It is not necessary for you to be home, in fact, we usually recommend you leave for the day for your safety and since it's an active job site, noise is a factor. If there is a reason to contact you during the replacement, we will be sure to do so. Speaking of the noise factor, you may consider bringing your dog to work with you if possible or doggy daycare for the day. Understandably for pets, the process can sometimes be a little bit unnerving but luckily, a roof replacement is generally only a one day process.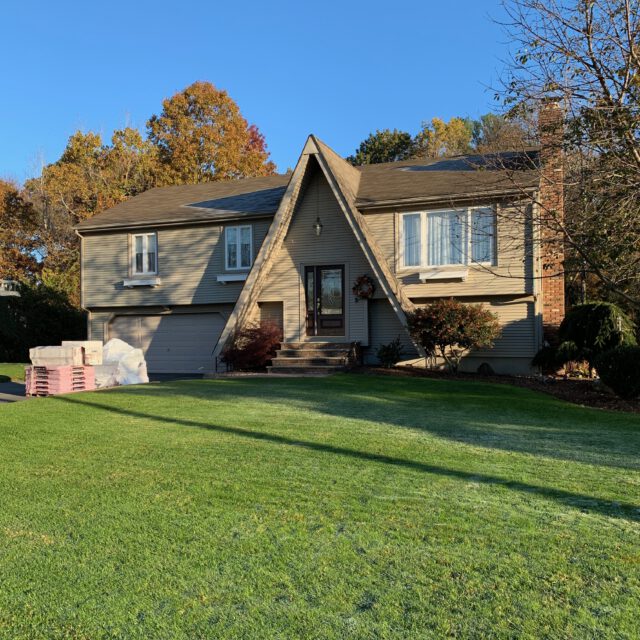 ✅ Roofing Materials Delivered
We schedule the roofing materials to be delivered by our supplier to your property the day before the replacement. We do it this way so the crew isn't waiting around the day of the replacement for materials and to ensure the probability of a one-day replacement.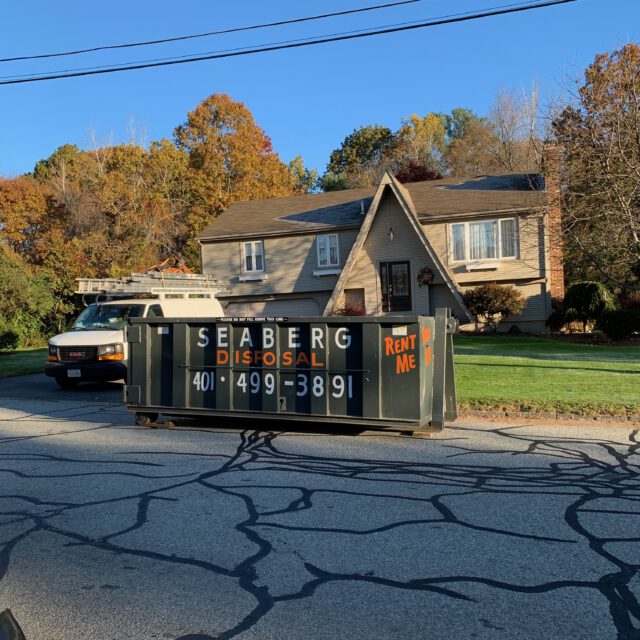 ✅ Disposal Unit Delivered
You'll see a disposal unit delivered to your residence, the morning of your project start date. If possible, we like to place the unit in your driveway to allow easy access to our crew. Average sized roofs generally take 1 full day to complete, with exceptions, of course. The disposal unit is usually picked up the day after the roof replacement. At that time, we take a final walk around and clean up, if needed.
Is there anything for you to do leading up to your roof replacement? Generally no, but we do advise you move anything from decks or other areas of your property ahead of time in an effort to keep everything safe. We do our best to protect your property and items but there is always room for items to get damaged being an active job site.
It's just that simple. Seaberg Construction has worked in the roofing industry for over 15 years and we take pride in making it an easy process for our homeowners. Time and time again, we hear from our homeowners that the process was straightforward, easy to understand and fast. If you are interested in receiving a quote to replace your roof, fill out our website form here: https://seabergconstruction.com/residential-roofing-rhode-island/ We'd be happy to provide a competitive quote!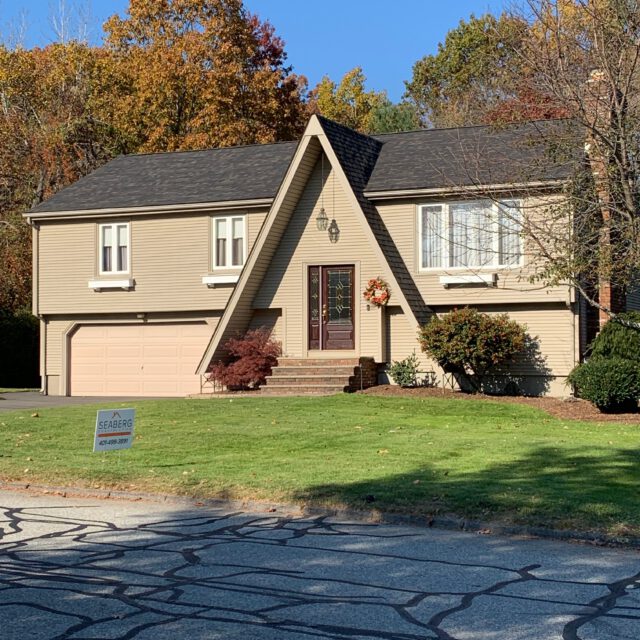 ✅ Completed Roof Replacement
---
To read more of Seaberg Construction's blog, visit: https://seabergconstruction.com/home-owners-information-center/
For our current projects, updates and more, follow us on Facebook: www.facebook.com/seabergconstruction
And Instagram! www.instagram.com/seabergconstruction
To read our Google Reviews from homeowners like you, visit: https://tinyurl.com/kkxwhx8k