We always ask our homeowners how their experience with us was and typically people ask in return "Great! Where can I leave a review?". Google reviews are at the forefront of our online presence and reputation. When was the last time you were thinking about working with a company and didn't look at Google reviews? In this day and age, it's a very common practice. We really appreciate our homeowners wanting to take the time to leave us a review because it's an unbiased opinion on our services to show potential future clients. Here are some examples:
Karen from Johnston had her vinyl siding replaced and was thrilled!
"I am so happy!!!!!!!!!!!!!! Seaberg construction did an amazing job vinyl siding my home, I couldn't be more happier . Everyone was great, from Laura in the office, to the two wonderful men that did the job. Adam, I will sing your praises for ever, thank you for always stopping by to make sure I was satisfied . Thank all your guys for me, they were all so professional and polite. I can't stop looking at my house, I love the way it looks. Thanks for a wonderful experience." – Karen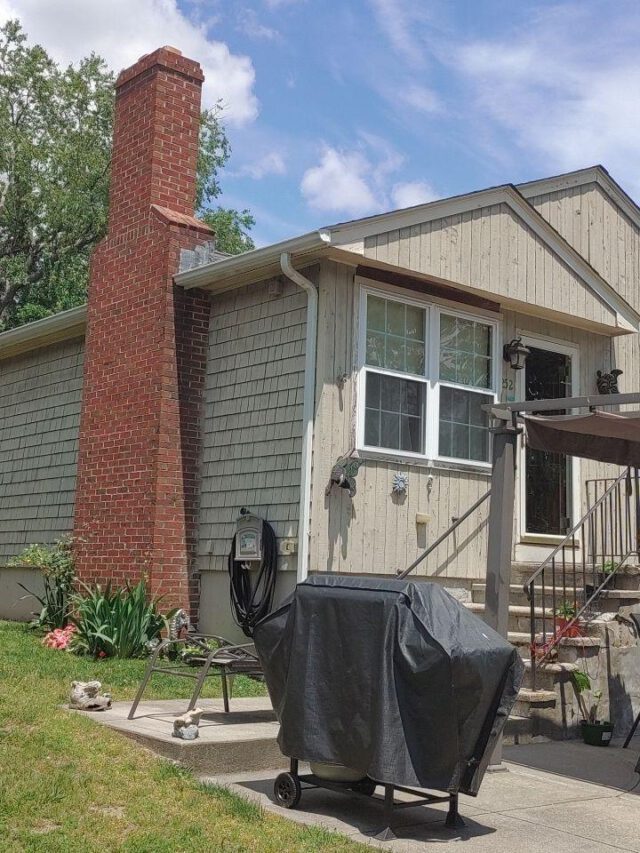 Karen's house before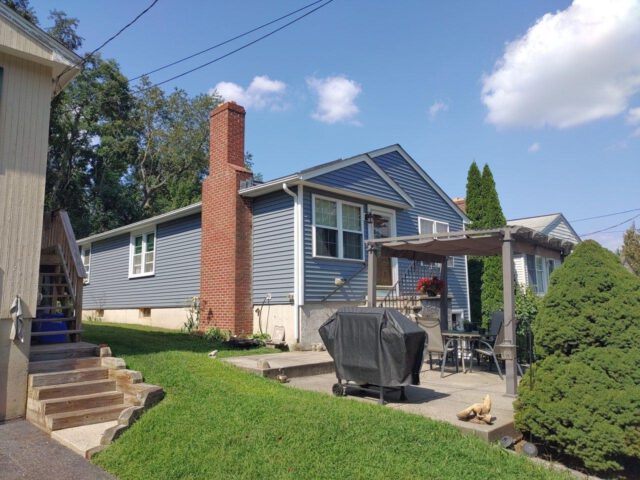 And Karen's house after
---
Paul came to us looking for a roof replacement and we were happy to do it!
"From the start, Seaberg was clearly the right choice to replace our roof. Adam came to my house soon after I contacted them to give me a quote, which he clearly explained and which was lower than other companies had given me. I asked about payments, and was told that they wanted no money until the job was finished, they had inspected it, and we were satisfied. A week later, an efficient crew showed up, and they finished in a day. When they left, our property was even cleaner than when they arrived…no evidence they had been there but a beautiful new roof (and a dumpster in the driveway which they towed away two days later). If you are looking for roofing, Seaberg is definitely a company you should consider." – Paul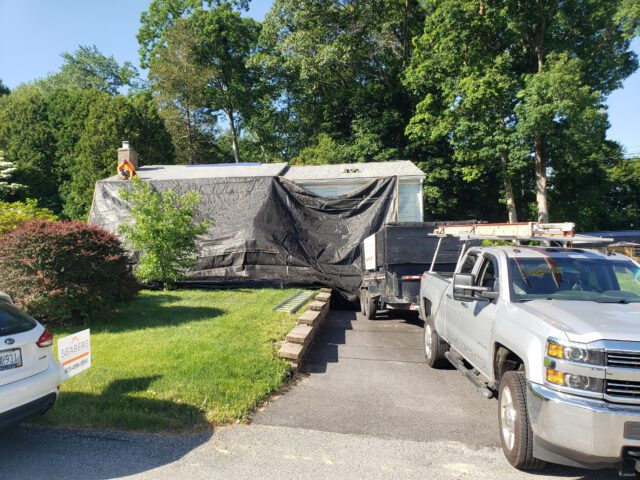 Paul's roof prepping for the replacement.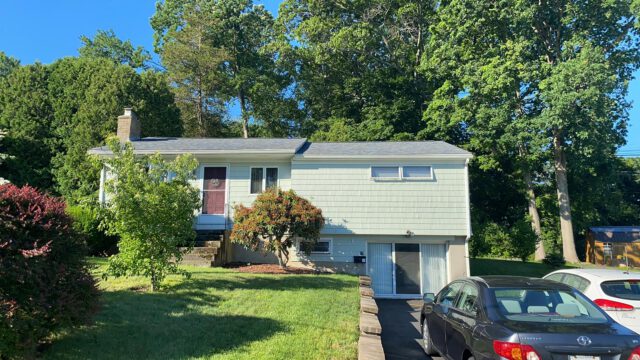 Paul's roof after the roof replacement
---
We worked on Ryan's vinyl siding replacement. The results are undeniable!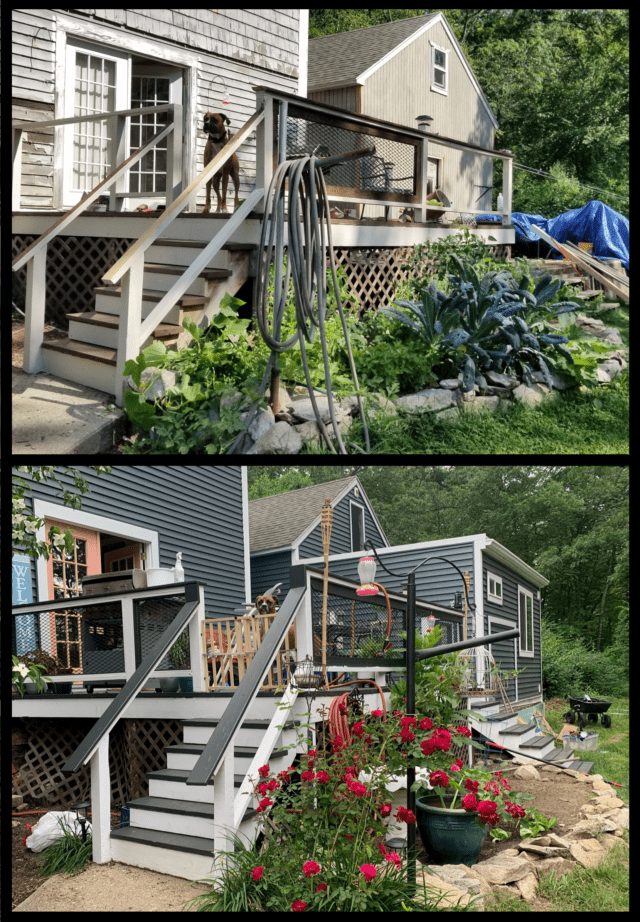 "I had been going through Angies List and had several companies call me with a sales pitch. Right before I went with one of the big guys, a friend of mine made a recommendation for Seaberg. I'm glad I called Jay. Such an easy process! From start to finish, the entire experience was straightforward, and enjoyable. We grew attached to the team on-site and we were sad when they had to leave. The sales process was stress-free. Their prices were competitive. The work was very professional. Even the payment process was easy. They did not ask for anything, not even a down payment – until they were wrapping up and making sure we were satisfied with the result. I personally thought that not asking for half down was a risky move on their part, but I later found out that they never had an issue with it in all the years they have been doing this. To me, this just demonstrates how confident they are that the house will look great, and the customer will be happy. I will be recommending these guys to anyone that has a house that looks as bad as mine did before I hired Jay and Adam." – Ryan
---
Jack came to us looking for a "complete exterior makeover" and he got one from us complete with a new roof, vinyl siding and windows. Jack and his family were a pleasure to work with and we're so glad they chose Seaberg Construction.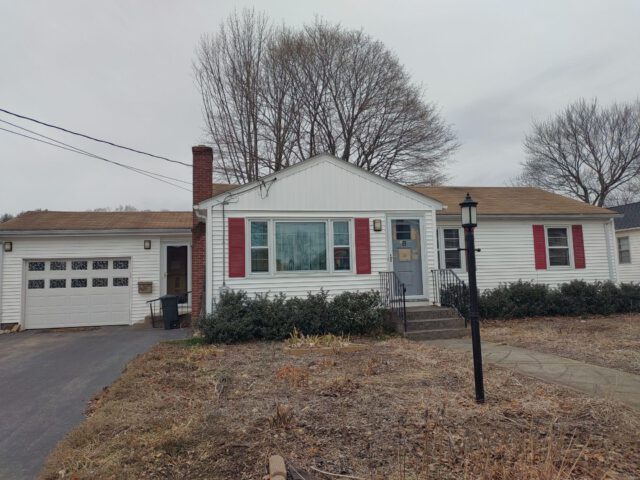 Jack's home before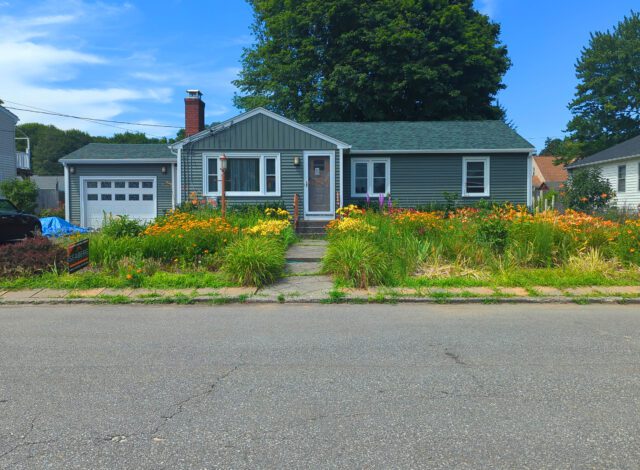 Jack's house complete with a new roof, new vinyl siding and new windows.
---
You heard it here, folks. We've had tons of happy homeowners over the years and will strive to continue! There is nothing more satisfying than a sparkling review after completing a project.
---
To read more of Seaberg Construction's blog, visit: https://seabergconstruction.com/home-owners-information-center/
For our current projects and updates, follow us on Facebook: www.facebook.com/seabergconstruction
And Instagram! www.instagram.com/seabergconstruction