It's officially roofing season in New England! You have questions and we have answers.
Should I Stay Home During My Roof Replacement?
While you certainly have the option to stay home during the roof replacement process, there are several reasons why you might want to consider leaving for the day. For one, it can be a noisy and messy process, with workers hammering and banging on your roof all day. It can also be a safety hazard, with debris falling from the roof and potential accidents happening if you're not careful.
If you do decide to stay home during the process, it's important to be prepared for what's to come. Make sure to protect any valuable items that could be damaged by debris, and cover any furniture or surfaces that could be affected by dust and dirt. You might also want to consider investing in noise-canceling headphones or earplugs to help drown out the sound of workers on your roof.
Ultimately, the decision of whether to stay home during a roof replacement comes down to personal preference and individual circumstances. If you're not comfortable with the idea of having workers on your roof and dealing with the mess and noise, it might be better to plan a short vacation or stay with friends or family during the process. However, if you're confident that you can handle the disruption, staying home might be a good way to stay informed and make sure the job is done to your satisfaction.
Whatever you decide, just remember that a roof replacement is a significant investment in your home's future. With careful planning and preparation, you can ensure that the process goes smoothly and that you end up with a beautiful, durable roof that will protect your home for years to come.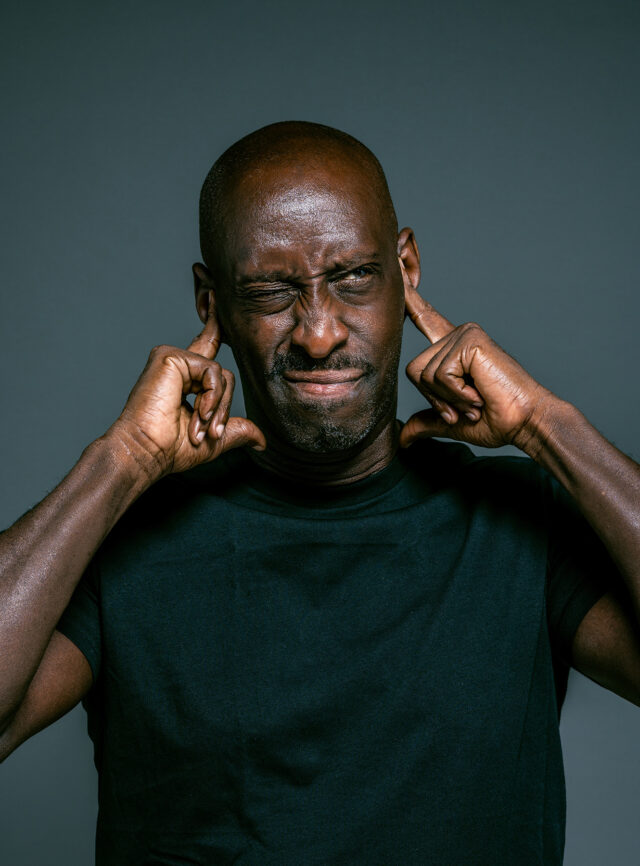 Should I Replace My Roof Or My Siding First?
Are you considering giving your home a fresh new look? One of the most common dilemmas that homeowners face is whether to replace the roof or siding first. Both are essential parts of a house and deciding which one to prioritize can be challenging.
If you're on a tight budget, it's best to go with the more critical repair first. Your roof plays a more significant role in protecting your home from the elements, so if it's leaking or showing signs of damage, that's your priority.
However, if your roof is still in good condition, it may be time to consider upgrading your siding.
Another factor to consider is the type of material used for your roofing and siding. If you choose to replace your siding first, it's essential to make sure it complements your existing roof. Similarly, if you plan to replace your roof, you'll want to make sure that it pairs well with your siding to create a cohesive and visually appealing exterior.
When in doubt, consult a professional. An experienced contractor can evaluate your home's condition and help you determine which project to prioritize. They can also offer suggestions for materials and designs that will work well with your budget and aesthetic preferences.
Ultimately, it depends on your home's specific needs, budget, and timeline. So take the time to evaluate your options and make the best decision for you and your family's needs.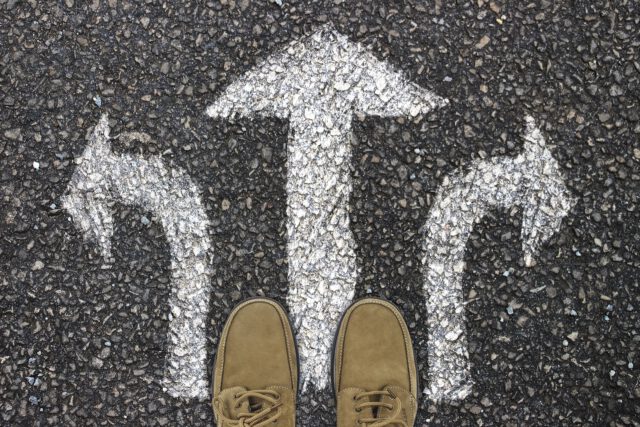 What Is Included In My Roof Replacement?
When it comes to roof replacements, there are a lot of different components involved. A lot of homeowners are unsure of what to expect during the process. So, to help clear up any confusion, we've put together a guide on what's typically included in a roof replacement.
Firstly, it's important to note that the specific details of a roof replacement can vary depending on a number of factors, including the size and pitch of your roof, the type of roofing material being used, and any unique challenges or obstacles that might arise during the installation process.
That said, there are some common components that most roof replacements will include:
1. Removal of existing roofing materials
Before new shingles can be installed, the existing roof must be stripped of all its old materials. This usually involves using tools like shovels and crowbars to carefully remove shingles, underlayment, and other components of the roof.
2. Inspection and repair of decking
Once the old materials have been removed, the roof's decking will be inspected for any damage or deterioration. Any necessary repairs or replacements will be made at this time.
3. Installation of underlayment
Underlayment is a waterproof barrier that goes beneath the shingles to protect your roof from water damage. This is an important step in ensuring the longevity of your new roof.
4. Installation of shingles or other roofing materials
Once the underlayment is in place, the new shingles will be installed on top. This is where your roof's appearance comes into play, so be sure to choose a material and color that suits your taste and the style of your home.
5. Cleanup and final inspection
After the installation is complete, the roofing crew will clean up any debris or materials that are left behind. They'll also conduct a final inspection to ensure that everything is installed properly and meets industry standards.
Of course, many other factors can come into play during a roof replacement, like the installation of flashing, gutters, or ventilation systems. But the components listed above are the most basic and essential elements that you can expect to see during the process. By understanding what's involved, you can be better prepared for the experience of getting a new roof for your home.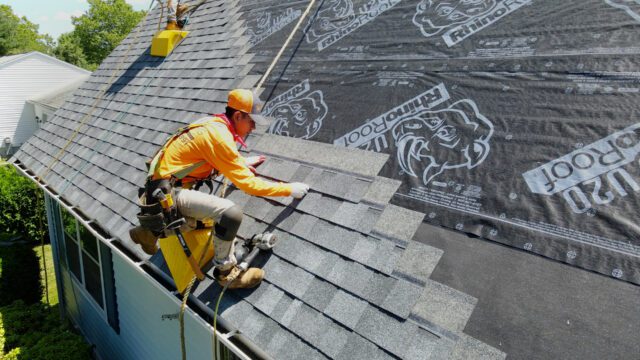 Can You Replace A Roof Without A Permit?
Have you been considering replacing your roof, but are wondering if you can do it without a permit? Well, the short answer is no – you cannot replace a roof without a permit.
While it may seem like a minor home renovation project, replacing a roof is a significant alteration to your property. Roofing work can impact the structural integrity of your home and also affects the safety of those working on the project.
Additionally, most cities and states require homeowners or contractors to obtain a permit before making any major renovations to their property, including roofing. These permits are put in place to ensure that the work being done is up to code and meets safety standards.
If you were to attempt a roof replacement without a permit and your city found out, you could be faced with fines or even legal action. It's simply not worth the risk.
While the permitting process may seem like a hassle, it's in place for a reason. By obtaining a permit, you'll be ensuring that the work being done on your roof is being done safely and correctly. Plus, if you decide to sell your home in the future, having the necessary permits for all major renovations can make the selling process much smoother.
It's best to work with a contractor who takes care of the permit application administration duties. You do not apply for permits every day but contractors do. It'll be one less thing on your plate.
Are Roofing Contractors Required To Have a License?
Are you considering hiring a roofing contractor for your upcoming home renovation project? One question that may be lingering in your mind is whether or not roofing contractors are licensed.
Well, the answer is a resounding yes! Most states require roofing contractors to obtain a license to legally operate. These licenses typically involve passing an exam, demonstrating proper training and experience, and having adequate insurance coverage.
Hiring a licensed roofing contractor is important for several reasons. For one, it ensures that the contractor is legitimate and not just a scam artist trying to make a quick buck. Additionally, a licensed contractor is more likely to be experienced and knowledgeable about industry standards and regulations, ensuring that your project will be completed properly and safely.
So, before you hire a roofing contractor, be sure to ask for proof of their license. Don't just take their word for it – see the license with your own eyes. Doing so can save you time, money, and headaches down the road.
In conclusion, the answer is clear: roofing contractors are indeed licensed and for good reason. Protect yourself and your home by hiring only licensed professionals for your roofing needs.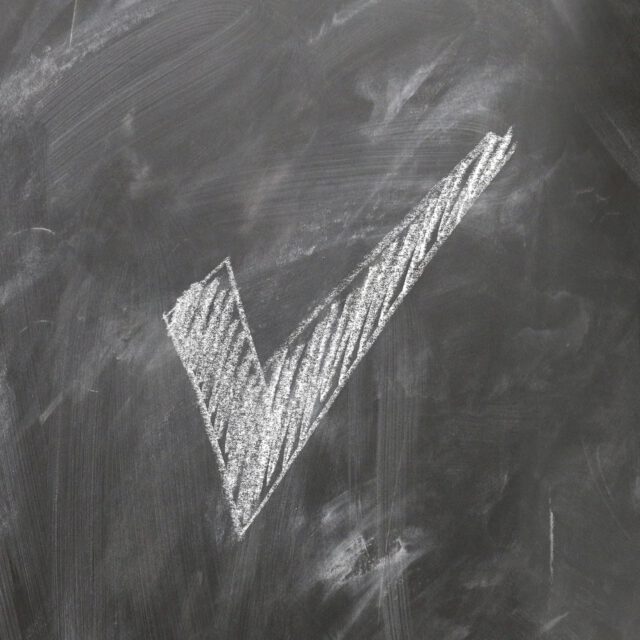 ---
To read our Google Reviews from homeowners like you, visit: https://tinyurl.com/kkxwhx8k
For our current projects, updates, and more, follow us on Facebook: www.facebook.com/seabergconstruction
And Instagram! www.instagram.com/seabergconstruction
To contact us, please fill out this form on our website: https://seabergconstruction.com/about-us-roofing-company/contact-us/
To read more of Seaberg Construction's blog, visit: https://seabergconstruction.com/home-owners-information-center/