Buying a home is an exciting time but if you've never bought a vinyl sided home, what should you look for? Vinyl siding, with its aesthetic appeal and exceptional durability, has become a popular choice for homeowners.
1.) Age of Vinyl Siding
Asking about the history of the house, in general, is important, of course, but find out when the vinyl siding was installed. In the best conditions, vinyl siding can last up to fifty years. Look for signs of age like warping, discoloration, or mold. This is especially helpful when negotiating your potential home's price. Use this knowledge to your advantage. If it looks like you'll have to replace the vinyl siding in the near future, make an educated and appropriate offer on the home.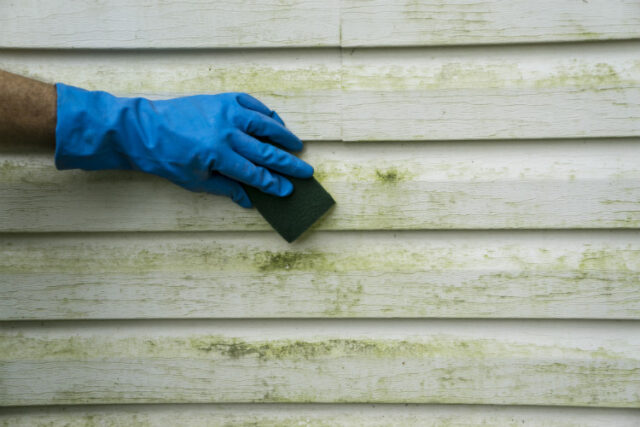 2.) Type of Product
Just because your potential new home has vinyl siding, it doesn't necessarily mean it's good quality vinyl siding. The brand and thickness of the vinyl siding panels matter in the longevity and durability of the product. Ask questions because it might be brand new but it's not necessarily going to last. Especially when houses are "flipped", home improvements are often done cheaply and quickly, not yielding the best results for a potential homebuyer.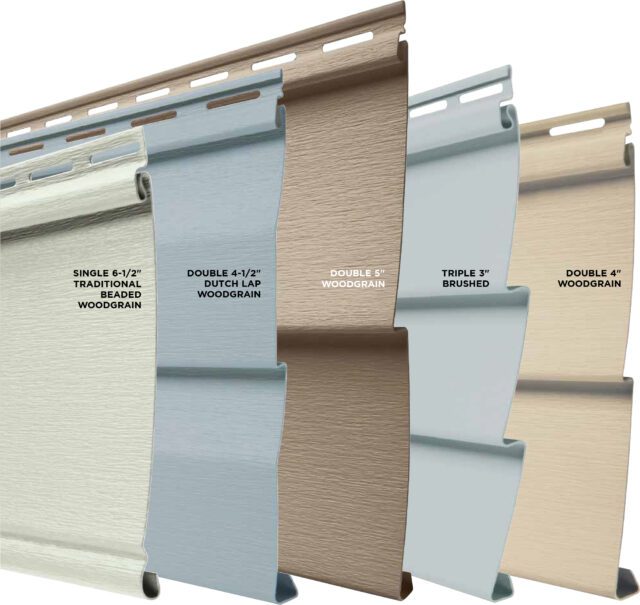 3.) Home Inspection
Vinyl siding has become a popular choice among homeowners due to its versatility and low maintenance requirements. As a responsible buyer, you might wonder if your home inspector would appraise its aesthetic appeal. The answer is, unfortunately, no. A home inspector's main focus is to ensure that the house is structurally sound and in compliance with safety standards. Evaluating visual elements like the exterior color or design of the siding does not typically fall under their jurisdiction. However, if there are structural issues underneath the vinyl siding, the home inspector knows to look for warped panels or other indications something isn't quite right.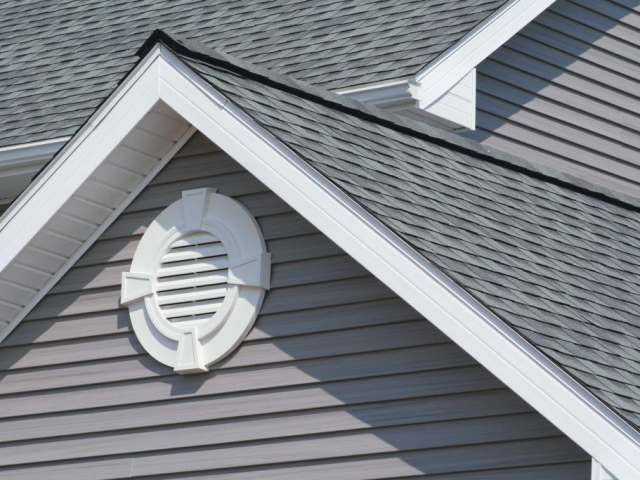 4.) Missing Vinyl Siding Panels
If you notice any missing vinyl siding panels, there is a potential for water infiltration. Moisture intrusion is a common concern for homeowners, as it can lead to mold growth, rotting, and costly repairs. Since vinyl siding acts as a protective barrier against moisture, you want to be sure all the vinyl siding panels are interlocked and nothing seems out of place. Hiring a siding professional who can conduct specific tests to determine any vulnerabilities might be beneficial in the long run.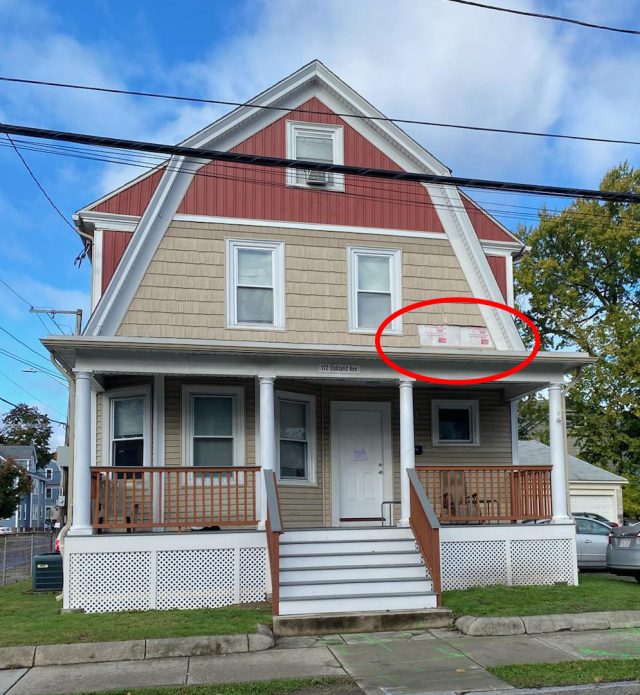 5.) Vinyl Siding Warranties
Ask the seller about any warranties with the vinyl siding, and get it in writing. Some manufacturers offer warranties that can range from 10 to 50 years, and these can cover materials and installation costs. Reputable vinyl siding contractors also offer workmanship warranties and they're often transferable. Above all, when it comes to vinyl siding warranties, it's important to remember that they're only as good as the company that stands behind them.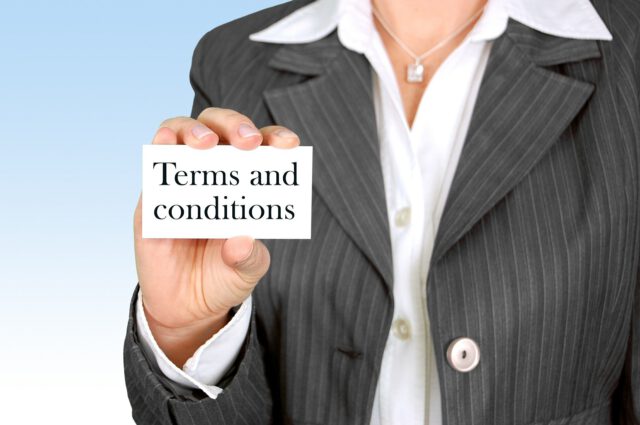 6.) Vinyl Siding Repair History
As a homebuyer, it's vital to know the overall improvements, issues, and general history of the home. Find out if there are any hot spots that tend to have a reoccurring issue. It might be that the homeowner tried to fix the vinyl siding themselves to save a potential hassle but made the problem worse.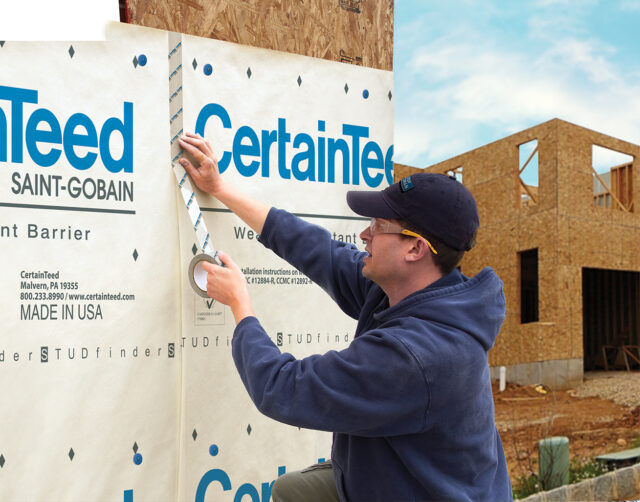 7.) Check Exterior Layers
There are two ways to install vinyl siding and one is preferred over the other. One way is to install fanfold over existing wood siding to create a smooth surface to install new vinyl siding. This way is sometimes okay but it's not the best because it leaves some things unknown. The preferred way is to strip off the old wood siding and/or vinyl siding exposing the wood sheathing underneath. By exposing the sheathing, it may uncover unforeseen rot which would have been removed and replaced at the time of the vinyl siding installation. This way, it is known for a fact that there were or weren't any water infiltration or unforeseen circumstances.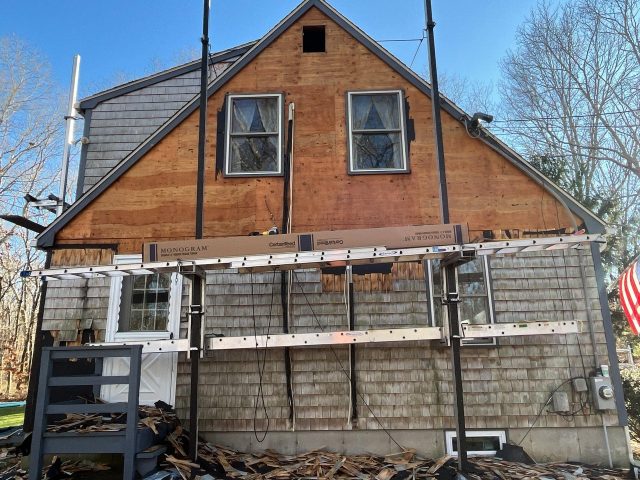 Use the above points to negotiate your offer on your potential new home. If it looks like you're going to have to replace the vinyl siding soon, factor that into your offer and budget. Taking the time to examine the condition of the vinyl siding carefully is a critical aspect of the home-buying process. By keeping these essential elements in mind, you can ensure that the home you choose will be both safe and comfortable for you and your family for years to come.
If you are looking to buy a home with vinyl siding but are unsure of the vinyl siding condition, please give us a call and we'll be happy to provide an evaluation. To contact us, please fill out this form on our website: https://seabergconstruction.com/about-us-roofing-company/contact-us/
---
To read our Google Reviews from homeowners like you, visit: https://tinyurl.com/kkxwhx8k
For our current projects, updates, and more, follow us on Facebook: www.facebook.com/seabergconstruction
And Instagram! www.instagram.com/seabergconstruction
To contact us, please fill out this form on our website: https://seabergconstruction.com/about-us-roofing-company/contact-us/
To read more of Seaberg Construction's blog, visit: https://seabergconstruction.com/home-owners-information-center/